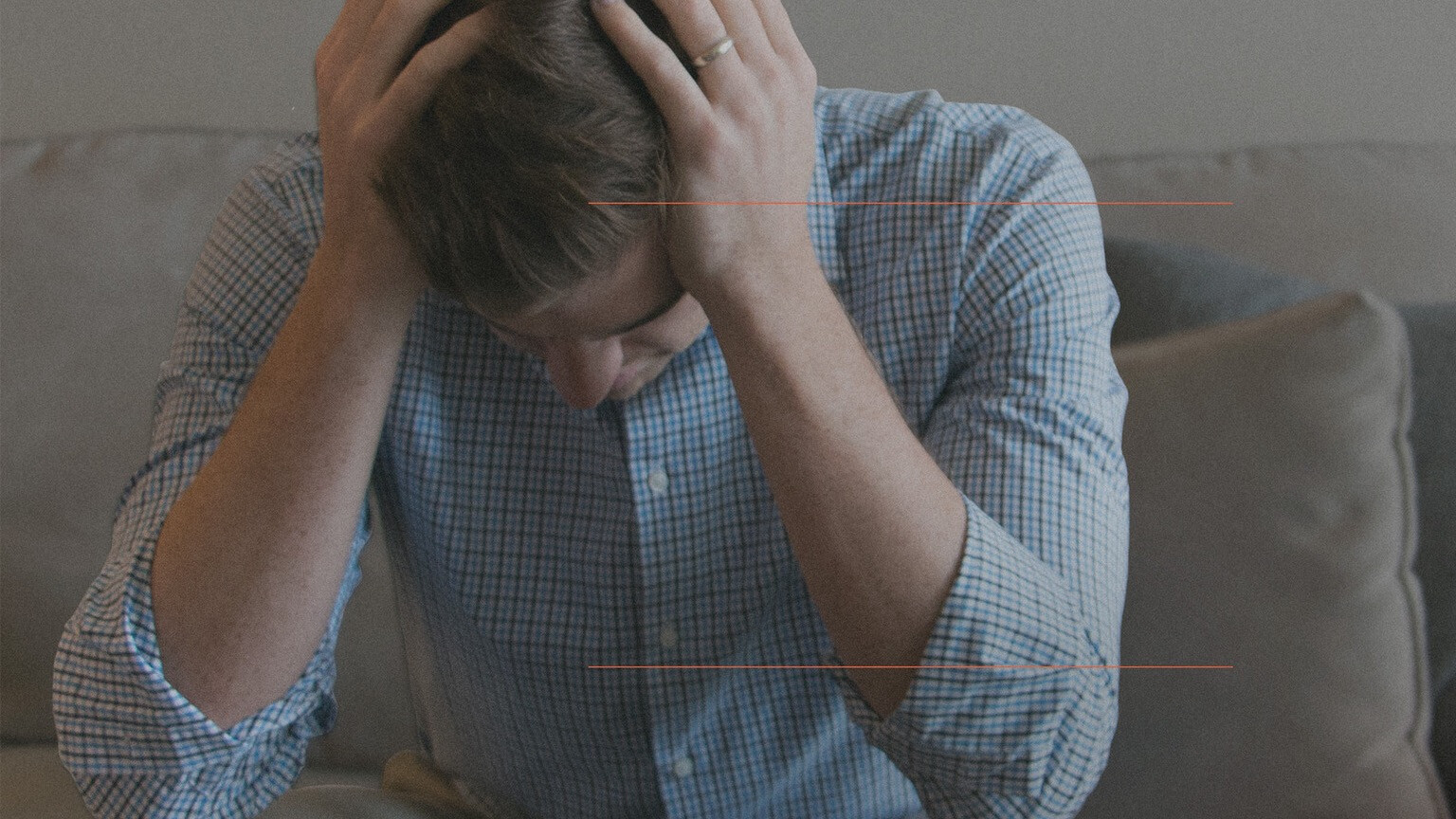 Pastors experience burnout to varying degrees. In some cases, it lasts for a season. In other cases, it lasts and lasts, resulting in an exit from ministry. Is there hope for the burned-out pastor? I'm convinced there is, and I believe it's found in Christ Himself. Here are some simple words of counsel.
Look to Christ. A pastor's identity isn't found in moving sermons, growing numbers, or bustling churches. To seek status or self-validation in any of these things is an exercise in futility. We need an identity that's derived from Christ alone. Because we're one with Him through faith, we receive all the benefits and blessings that He purchased for us. As Thomas Brooks notes, "The weakest Christian is as much justified, as much pardoned, as much adopted, and as much united to Christ as the strongest, and has as much interest in Christ as the highest and noblest Christian that breathes."[1]This is all the validation we need.
Trust in Christ. The apostle tells us that Christ sympathizes with "our weaknesses" (Heb. 4:15). He's concerned about us, and He "has been tempted in all things as we are, yet without sin." Because Christ sympathizes with us, we're able to "draw near with confidence (Heb. 4:16). We're free from a disbelief of acceptance that arises from a sense of our own unworthiness. When we draw near, we "receive mercy and find grace to help in time of need." In other words, we receive assistance to deal with "our weaknesses." When a pastor is overwhelmed with fears, failures, struggles, challenges, or disappointments, he must trust in Christ. Richard Sibbes declares, "What mercy may we not expect from so gracious a Mediator, who took our nature upon Himself that He might be gracious. He is a physician good at all diseases, especially at the binding up of a broken heart."[2]
Celebrate the Gospel. Paul Tripp counsels, "As pastors who preach the gospel to others, we need to constantly preach the gospel to ourselves, as well."[3] The gospel humbles us by showing us who we are before God, but it also gives us hope by pointing us to Christ. He lived the life we were required to live, and He died the death we were condemned to die. God is satisfied with us because He's satisfied with Christ. The gospel reminds us "that if God loved us even to the point of death on a cross, He'll provide strength to endure and hope to persevere through the incredible and humanly impossible calling of loving fellow sinners."[4]
Cherish the Sabbath. With the rise of an entertainment-fueled society, and with the anxiety of a fractured daily existence, and with the constant weight of the burdens of life, it's time for pastors to re-evaluate what it means to keep the Sabbath. Many pastors refuse to disengage from ministry for meaningful rest, revealing a lack of trust in God who controls all things. Christopher Ash writes, "Times of quiet, enjoyment of beauty, the experience of refreshing exercise, stimulating sport, wonderful music, wholesome reading, and conversation, can at their best be God's handmaidens to spiritual refreshment, as they are combined with hearing afresh the promises of God in the gospel."[5] The burned-out pastor needs to disconnect by turning off the I-pad and I-phone. He needs to spend time with family and friends, take a walk, read a book, finish a puzzle, or play tennis. He might simply need to take a nap. "You and I need sleep; it is a fundamental mark of our mortality. If we neglect this, we are implicitly claiming an affinity with God that mortals should never claim."[6]Adequate sleep demonstrates our trust in God who never sleeps and is in control over everything, including our ministry.
Seek the Lord. A pastor must cultivate his daily devotional life. This isn't to be confused with studying or preparing for a sermon, nor is it to be confused with wrestling with difficult doctrines. We cultivate our daily devotional life when we open God's Word for only one reason – to seek Him. Paul Tripp rightly notes, "When I daily admit how needy I am, daily meditate on the grace of the Lord Jesus Christ, and daily feed on the restorative wisdom of His Word, I am propelled to share with others the grace that I am daily receiving at the hands of my Saviour."[7] A pastor who regularly delights in the Lord will joyfully persevere in ministry.
Remember the Crown. Paul writes, "I have fought the good fight, I have finished the race, I have kept the faith. Henceforth there is laid up for me the crown of righteousness, which the Lord, the righteous judge, will award to me on that day, and not only to me but also to all who have loved his appearing" (2 Tim. 4:7–8). Paul is confident that he will receive "a crown of righteousness." Here is encouragement for the weary pastor. His labour doesn't go unnoticed and it won't go unrewarded. The day will come when he will hear the Master say: "Well done, good and faithful servant" (Matt. 25:21).
* Victor Jr. Arhin is a M.Div. student at Heritage College & Seminary in Cambridge, ON.
[1] Thomas Brooks, Heaven on Earth, in The Complete Works of Thomas Brooks, vol. 2 (Edinburgh: James Nichol, 1866), 2:338.
[2] Richard Sibbes, The Bruised Reed, in The Complete Works of Richard Sibbes, vol. 1 (Edinburgh: James Nichol, 1862), 1:45.
[3] Paul David Tripp, Dangerous Calling (Wheaton: Crossway, 2012), 136.
[4] Clay Werner, On the Brink (Phillipsburg: P&R Publishing, 2014), 13.
[5] Christopher Ash, Zeal Without Burnout (Norhaven: GoodBook, 2016), 75.
[6] Ash, Zeal Without Burnout, 47.
[7] Tripp, Dangerous Calling, 35.
---
More from Pastoral Theology